Special tandem for children at Bike in Town Amsterdam
Amsterdam is a nice city to visit with children. What do you think of the museum "Nemo"? Boys and girls of all ages will have hours of fun here. There are also certainly educational elements. The "Scheepvaartmuseum" is also recommended for families with children. When you rent a tandem children's bike, you can visit different places, because the travel time is short this way. Our tandem children's bicycles are of the brand "Azor" (model type "Underwater"). You will notice that the children reluctantly get off the bicycle, because the bicycles ride very comfortably. You rent the tandem children's bicycle including chain lock and AXA disc brake lock. Together on a tandem through the city is a very nice experience and the bike steers easily. Thanks to the low entry, the tandem children's bike is suitable for children of different heights. Safe and cheap. Excellent quality.
Theft and damage insurance
If you prefer, you can take out theft and damage insurance for the tandem children's bicycle for a small additional charge. In that case, you do not have to worry that the bicycle has disappeared when you walk out of the museum. You are also insured in the event of damage to the bicycle. When you rent a tandem children's bicycle from Bike in Town Amsterdam, taking out insurance is not mandatory. The choice is entirely yours.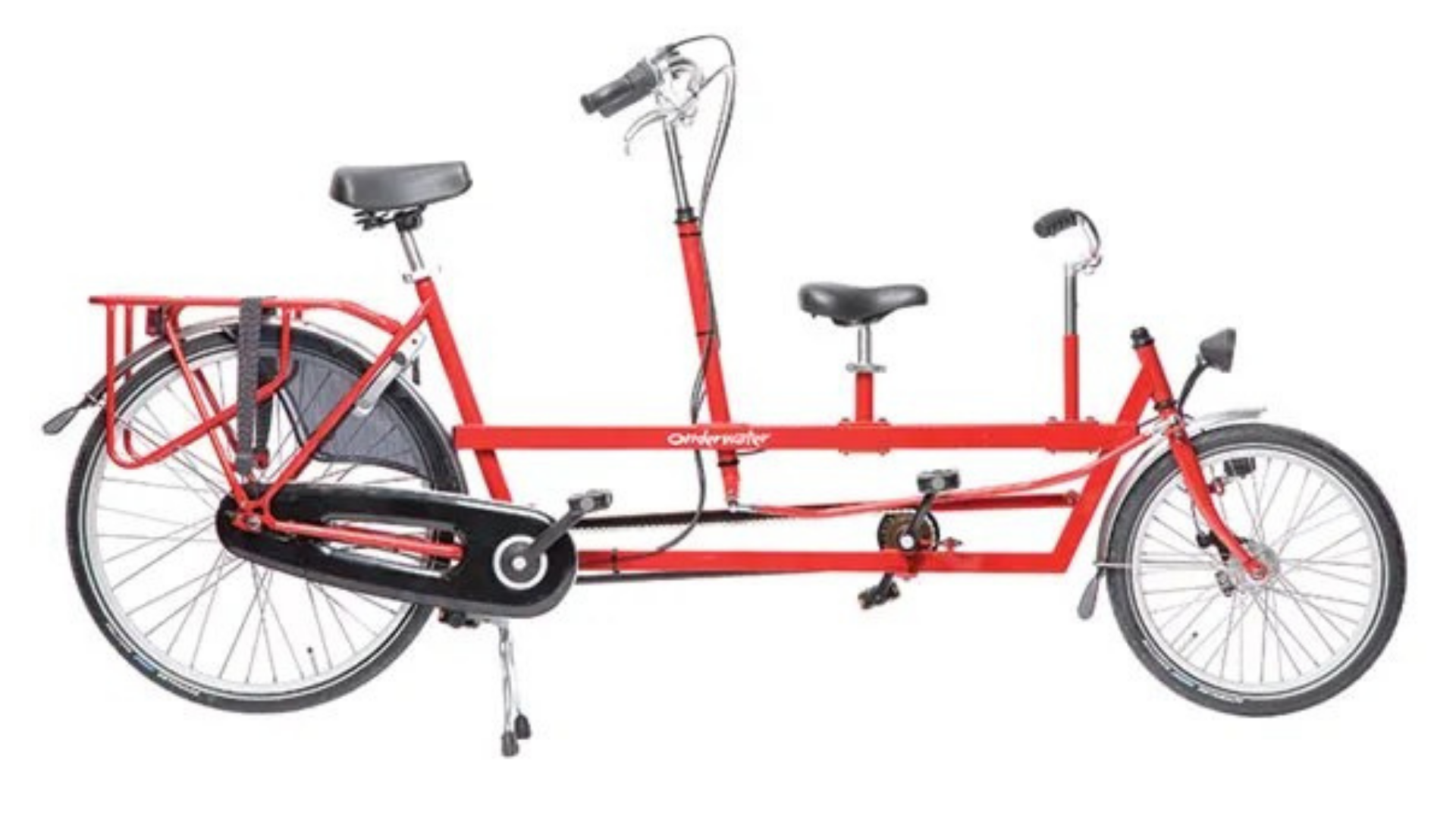 Tandem bike for adult and child
Bike in Town Amsterdam
Spuistraat 242
1012VV Amsterdam
Tel: +31 (0)20 – 785 49 72
Email: info@bikeintown.nl
KvK-nummer: 63363151
Bike in Town Centrum
Sint Jacobsstraat 23
1012 NC Amsterdam
Tel: +31 (0)20 – 331 78 18
Email: info@bikeintown.nl
KvK-nummer: 71656286
Maandag:      09:00 – 19:00
Dinsdag:        09:00 – 19:00
Woensdag:    09:00 – 19:00
Donderdag:   09:00 – 19:00
Vrijdag:          09:00 – 19:00
Zaterdag:       09:00 – 19:00
Zondag:          09:00 – 19:00
Handrem fiets
Tandemfietsen
Kinderfietsen
Stadsfietsen
Bakfietsen