Since 2015, you can contact us for renting, buying, selling and repairing bicycles. Our reliable and certified employees are ready for you every day. We wish all visitors to our beautiful city a great day. To discover as much of Amsterdam as possible, it is best to use a bicycle, tandem or scooter. Because Bike in Town Amsterdam is located in the heart of the city, you will find various museums, shops and restaurants within a very short distance. If you choose one of our many bicycles, scooters or tandems, you can explore our capital in a safe and cheap way.
The children have also been thought of. We have a special tandem children's bicycle in our range, so that you can safely traverse the city with your son or daughter. Sometimes it can also be useful to opt for a cargo bike. Ideal for taking things with you or possibly children.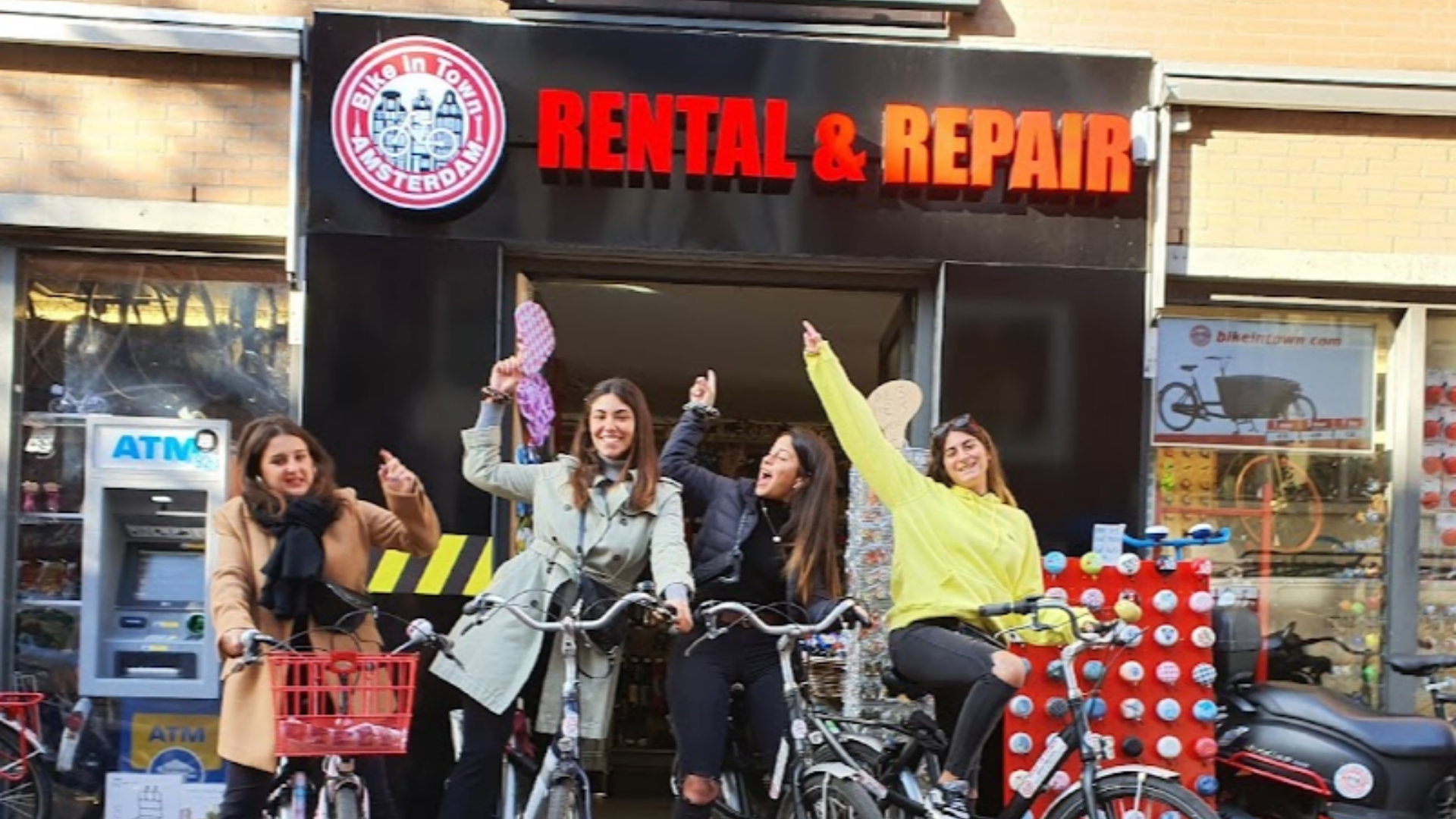 Even if you are driving through Amsterdam with your own bicycle and you have problems, we are your ideal partner. We repair all types and models of bicycles. Whether you have a flat tire or a problem with your chain or the lighting, we are there for you.
Our employees have years of experience in repairing all kinds of bicycles. Because we have a lot in stock, the repair can usually be carried out immediately. You can also contact us to buy or exchange a bicycle. Quality and reliability are our top priority. Many are in stock.
Are you considering a visit to Amsterdam soon? Would you like to make the most of this day and visit a number of museums and preferably also do some shopping? Then visit Bike in Town Amsterdam and we will find you a nice bicycle, tandem or scooter.
In this way you spend little time on transport and by bike you can also fully enjoy the beautiful atmosphere of the city. You can find us at Spuistraat 242 and we are open 7 days a week. We are happy to assist you from 09:00 to 19:00. Bike in Town Amsterdam for cheap and safe transport.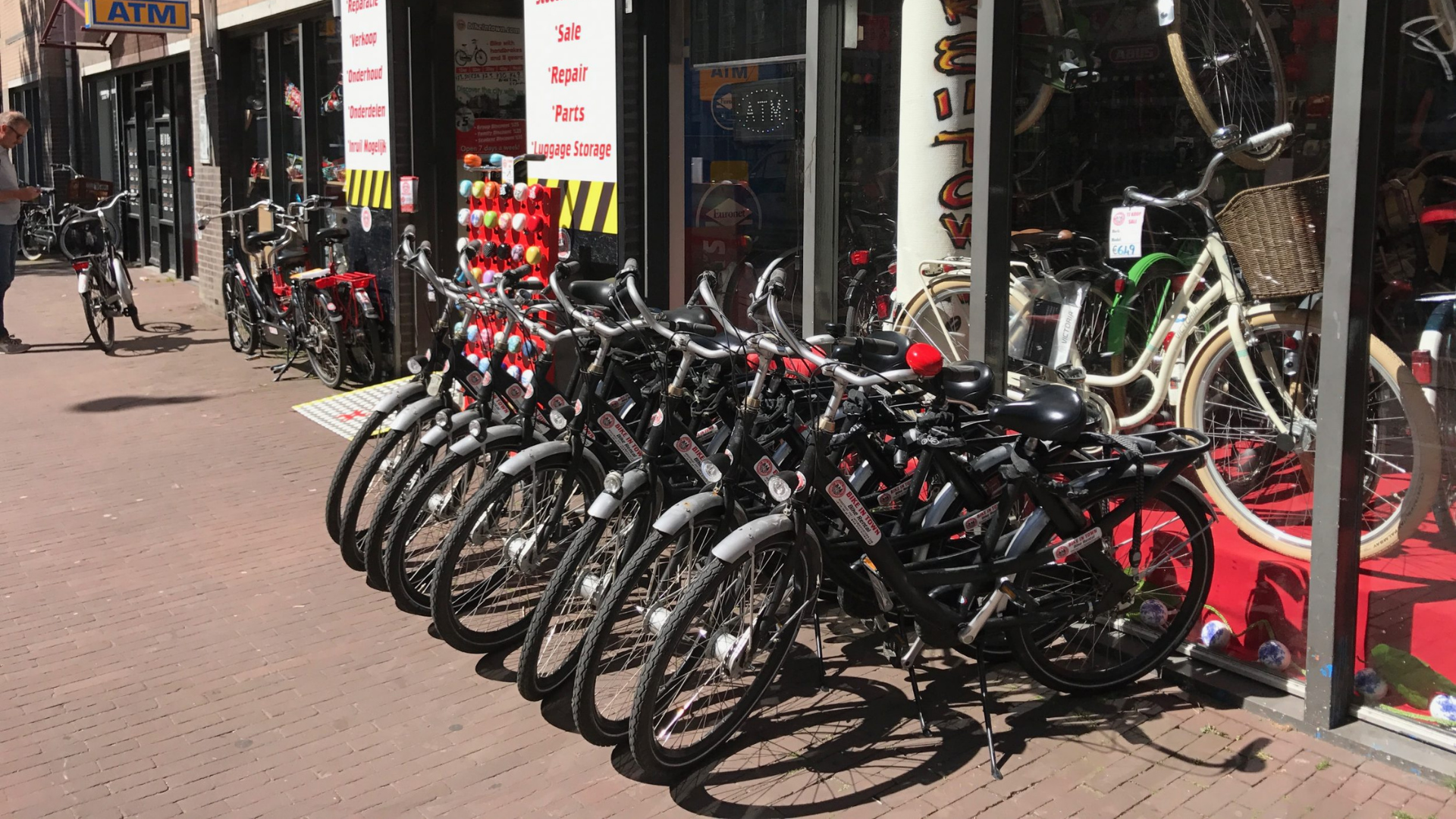 Bike in Town Amsterdam
Spuistraat 242
1012VV Amsterdam
Tel: +31 (0)20 – 785 49 72
Email: info@bikeintown.nl
KvK-nummer: 63363151
Bike in Town Centrum
Sint Jacobsstraat 23
1012 NC Amsterdam
Tel: +31 (0)20 – 331 78 18
Email: info@bikeintown.nl
KvK-nummer: 71656286
Maandag:      09:00 – 19:00
Dinsdag:        09:00 – 19:00
Woensdag:    09:00 – 19:00
Donderdag:   09:00 – 19:00
Vrijdag:          09:00 – 19:00
Zaterdag:       09:00 – 19:00
Zondag:          09:00 – 19:00
Handrem fiets
Tandemfietsen
Kinderfietsen
Stadsfietsen
Bakfietsen